PROVIDING YOU WITH IN-DEPTH DUE DILIGENCE SERVICES
Due diligence is an investigation to target risks from a legal perspective and is critical in the following scenarios:
Parties in civil or criminal litigations.
A business transaction with an unknown company or individual.
Pre-employment screening.
The millions of Americans using dating sites, social networking sites, and chat rooms to meet people.
PROFESSIONAL Licensed Investigators
Our searches are conducted and reviewed by professional licensed investigators (former FBI special agents). We collect data from multiple sources. In contrast, background-check websites use a single automated database i.e. no investigators review and analyze the results.  
Through Delta 7 Group's background services, clients have learned negative information about their online dates (i.e. marital status, age, criminal background, prior evictions, questionable past, etc.). It is often the totality of the information we collect that depicts who an individual truly is. Of course, we should not judge an individual by his/her past but, due diligence is essential for your safety and peace of mind.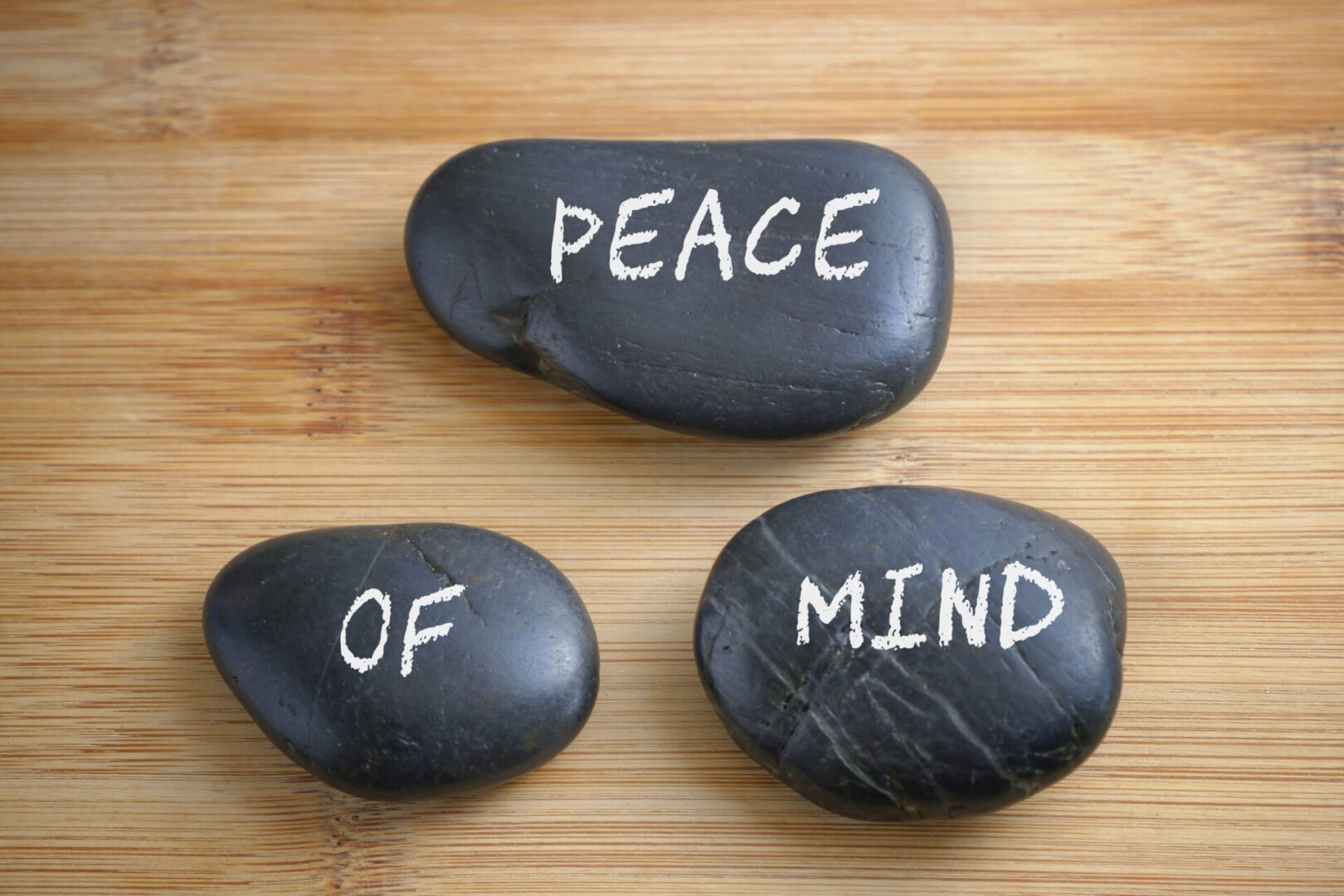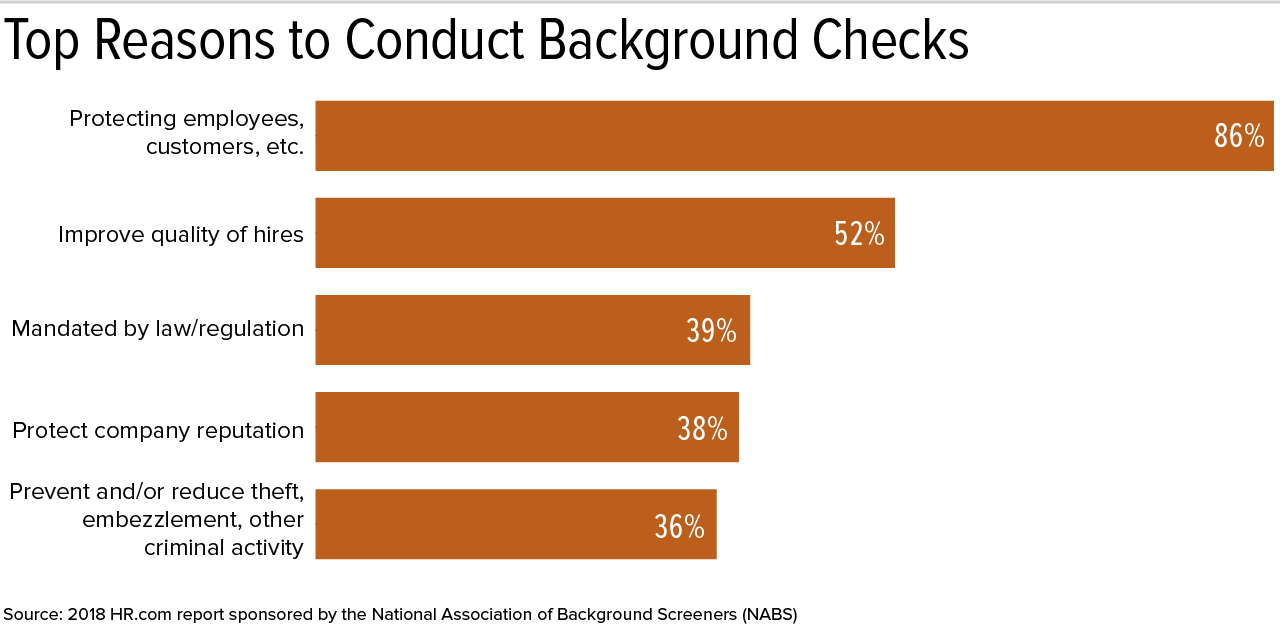 As former FBI special agents and licensed California private investigators (CA PI License # 188424), we have the experience and knowledge to conduct in-depth background checks.
Due diligence is an essential part of any business. Judging from the news reports, fraud seems to be everywhere. Fraud is at an all-time high (estimated at USD $42Bn in 2019). The threat of fraud is current and growing. Due diligence is a cost-effective tool to mitigate the treat of fraud. "TRUST BUT VERIFY" is a sound approach in a business transaction. Confirming someone's trustworthiness or veracity is a must. A background investigation is a small investment that could protect you and your company from losses and legal expenses.
Due diligence is an effective tool to assess the credibility of a party in a civil or criminal litigation. "TRUST BUT VERIFY". A deceiving party could have a dire impact on a litigation. A background check is a small investment that could protect your firm's reputation and your clients.
TRUST, BUT VERIFY. It is acceptable to trust someone if their trustworthiness or veracity is confirmed.
Millions of Americans use dating sites, social networking sites, and chat rooms to meet people. There are many success stories, but through discussions with friends and in our own experience, we learned that MANY people are not who they claim to be. Eventually, the deceit is uncovered but it is often after several dates or a few months. This act is all too common, and the intent is often criminal.
There are many online background check websites. The sites typically use a single automated search engine without human interaction. In contrast, our searches are conducted and reviewed by experienced investigators who analyze data from several databases. We then analyze, compare, and combine the results into a comprehensive report.
If you visit online dating sites, you probably already know how easy it is for users to be deceptive. Before meeting any prospective romantic partner face-to-face, conduct a background check. You can learn if the person you have been chatting with is telling the truth or hiding something.
We will determine the following:
Personal detail: full name, age, marital status, and more
Criminal records: search for records including criminal, sex offenders, arrests, and warrants
Contact information: phone, email, business contacts, and full address
Location history: current and previous address and neighborhood information photos and online profiles
Social profile, photos, and videos from top online sites
Family background: family members, relatives, and/or associates
Comprehensive background check: $395
Delta 7 Group conducts background checks for caregivers. As the reports are used for employment, the caregiver must provide consent for the background investigation (per FCRA).
$395 Comprehensive background check
PROTECT YOUR LOVED ONES.
Personal detail: full name, age, relationship status, and more
Criminal records: search for records including criminal, sex offenders, arrests, and warrants
Contact information: phone, email, business contacts, and full address
Location history: current and previous address and neighborhood information photos and online profiles
Social profile, photos, and videos from top online sites
Family background: family members, relatives, and/or associates.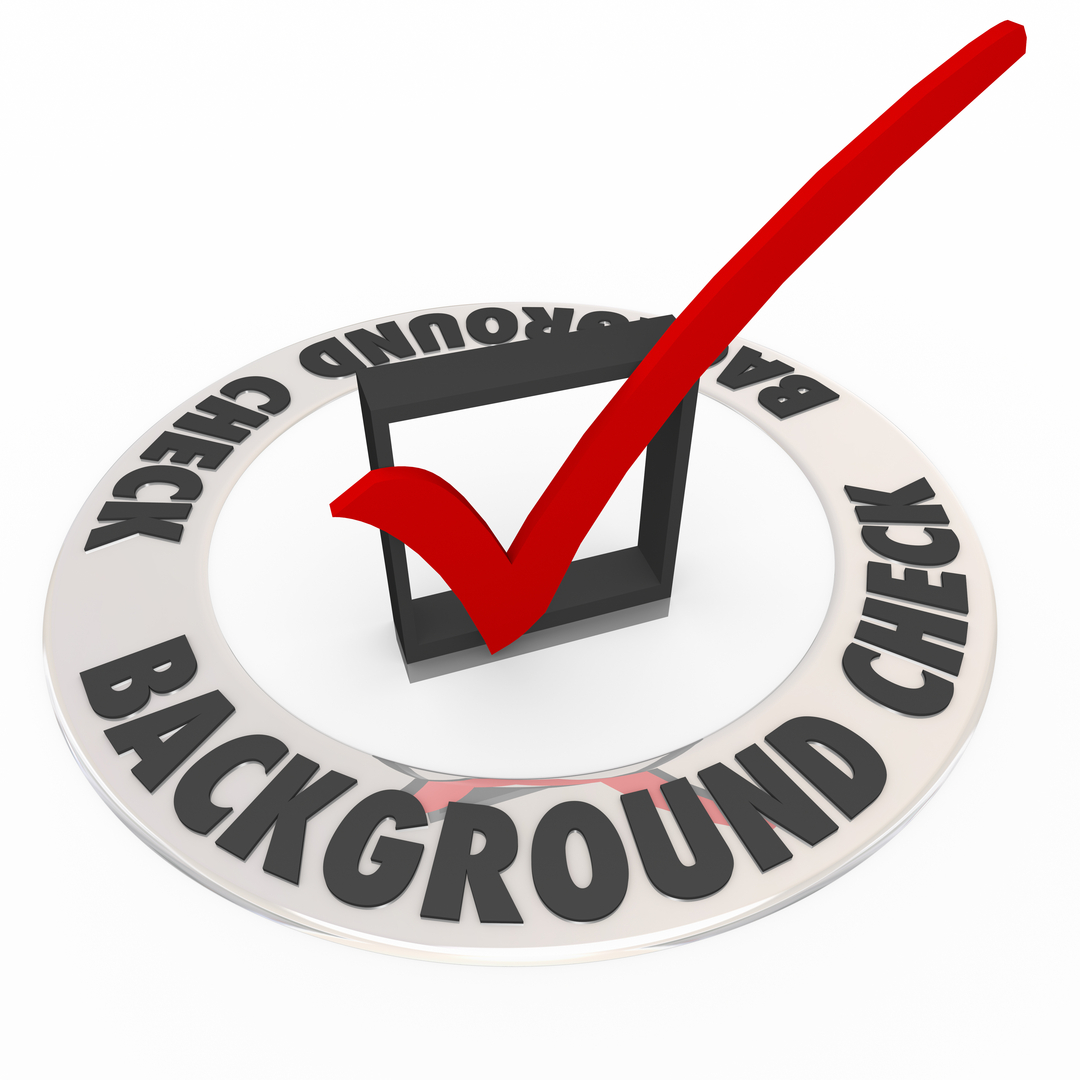 Our Privacy Statement and Special Terms
Privacy Statement
The Delta 7 Group is committed to protecting the privacy and accuracy of confidential information to the extent possible, subject to provisions of state and federal law.
Concerned about privacy? We are too.
Although there are many applications and websites that collect information and other statistics about their users,  we DO NOT collect any personal information about you when you visit this web site.
What happens if the privacy statement changes?
This Privacy Statement was last revised on January 29, 2021 . We may change this Privacy Statement at any time and for any reason. We encourage you to review this Privacy Statement each time you visit the web site.
If we decide to make a significant change to our Privacy Statement, we will post a notice on the homepage of our web site for a period of time after the change is made.
What about privacy on other web sites?
This web site may contain links to other web sites. Some of those web sites may be operated by third parties. We provide the links for your convenience, but we do not review, control, or monitor the privacy practices of web sites operated by others.
We are not responsible for the performance of web sites operated by third parties or for your business dealings with them. Therefore, whenever you leave this web site we recommend that you review each web site's privacy practices and make your own conclusions regarding the adequacy of these practices.
How to contact us
If you have questions or comments about this Privacy Statement, please email us at [email protected] on this web site.
A. The following conduct guidelines apply to and govern your use of background check reports generated by the Delta 7 Group:
Do not create a false identity, impersonate any person or entity, or otherwise misrepresent yourself, your age, or your affiliation with any person or entity
Do not engage in behavior meant to threaten, harass, intimidate, or bully others, or which constitutes predatory or stalking conduct
Do not use the information to seek information about or harm minors in any way
Do not provide or post private communications from us without permission
Do not violate any applicable local, state, national, and international law or regulation
Do not resell any of the products or services that you purchase from us
B. FCRA restrictions. We do not provide consumer reports and are not a consumer reporting agency as defined by the Fair Credit Reporting Act (15 U.S.C. § 1681b) (the "FCRA"). The Services cannot be used to determine an individual's eligibility for credit, insurance, employment, housing, or any other purpose prohibited under the FCRA Federal Trade Commission or court interpretations of the FCRA, or similar statutes or determinations.
C. Additional restrictions. When using our reports, you should not assume that the data available through these reports include a complete or accurate representation of a person's criminal or civil judgment background or other information. Certain records, such as criminal, marriage, divorce, etc. may not be available in all states and counties.
The data contained in the databases used by the services have been compiled from publicly available information (such as from court records, phone directories, social networks, business websites, and other public sources) and other proprietary sources for the specific purposes of locating individuals and/or providing general background information about individuals. Our technology can also analyze public data to reveal possible relationships, even when official records aren't available.
WE HAVE NOT VERIFIED THE DATA OR INFORMATION AVAILABLE THROUGH THE SERVICES AND DO NOT WARRANT ITS ACCURACY, LEGITIMACY, TIMELINESS, LEGALITY, OR COMPLETENESS. ANY DATA OR INFORMATION PURCHASED FROM US VIA THE SERVICES IS PROVIDED "AS IS," WITHOUT WARRANTY OF ANY KIND, EXPRESS OR IMPLIED, INCLUDING, BUT NOT LIMITED TO, FITNESS FOR A PARTICULAR PURPOSE, TITLE, OR IMPLIED WARRANTIES OF MERCHANTABILITY OR NON-INFRINGEMENT.
The Services, and all of the content, information, and other material that they contain, other than the content posted by our users, are owned by us, or our third-party licensors, and are protected by intellectual property and other rights and laws throughout the world. Subject to your compliance with these terms of service, we grant you a limited, revocable, non-exclusive, non-assignable, non-sublicensable license for the period of your membership to access the services and view any materials available on the services for the sole purpose of using the services.
Aside from this limited license, nothing found on the services may be copied, reproduced, republished, distributed, sold, licensed, transferred, or modified without our express written permission. In addition, the trademarks, domain names, logos, and service marks displayed on the services are our property or the property of our licensors.
This agreement does not grant you any right or license with respect to any such trademarks, domain names, logos, or service marks. If you are aware of Materials on the services that infringes the copyright or other right of a third party, please contact us through the Copyright Infringement Policy process, which is described in Section 9 below.
We do not provide you with access to the Internet or the equipment necessary to access the internet or the services. You are responsible for the fees charged by others to obtain access to the services and for obtaining the equipment necessary to access the Services. From time to time, we may modify, suspend, or discontinue any of the Services with or without notice to you. We shall not be liable to you for any such modification, suspension, or discontinuance.
We may establish certain policies and practices concerning the use of the services, such as the maximum number of email messages, search reports, message board postings, or other content that can be sent through the services and the number of days that these items will be retained on our systems. We have no responsibility or liability for the deletion or failure to store any messages and other communications or other content, or search reports maintained or transmitted by or through the services.
We reserve the right to change our practices and policies at any time, in our sole discretion, with or without notice to you.
YOU UNDERSTAND AND AGREE THAT:
THE SERVICES ARE PROVIDED ON AN "AS IS" AND "AS AVAILABLE" BASIS. WE DISCLAIM TO THE FULLEST EXTENT PERMISSIBLE BY LAW, AND YOU WAIVE, ALL WARRANTIES OF ANY KIND, WHETHER EXPRESS, IMPLIED, OR STATUTORY, INCLUDING WITHOUT LIMITATION THE IMPLIED WARRANTIES OF MERCHANTABILITY, FITNESS FOR A PARTICULAR PURPOSE, TITLE, AND NON-INFRINGEMENT.
THE FUNCTIONS, MATERIALS, AND CONTENT OF THE SERVICES ARE NOT WARRANTED TO BE UNINTERRUPTED, TIMELY, SECURE, OR ERROR-FREE, AND WE MAKE NO WARRANTY THAT THE INFORMATION ON THE SERVICES WILL BE ACCURATE, CURRENT, OR RELIABLE, OR THAT THE QUALITY ANY PRODUCTS, INFORMATION, OR OTHER MATERIAL PURCHASED OR OBTAINED BY YOU THROUGH THE SERVICES WILL MEET YOUR EXPECTATIONS.
WE DISCLAIM ANY RESPONSIBILITY FOR THE DELETION, FAILURE TO STORE, MIS-DELIVERY, OR UNTIMELY DELIVERY OF ANY INFORMATION OR MATERIAL. YOU ASSUME THE ENTIRE RISK OF LOSS AND DAMAGE DUE TO YOUR USE OF THE SERVICES, INCLUDING BUT NOT LIMITED TO THE COST OF REPAIRS OR CORRECTIONS TO YOUR HARDWARE OR SOFTWARE. SOME JURISDICTIONS DO NOT ALLOW THE EXCLUSION OF CERTAIN WARRANTIES, AND AS A CONSEQUENCE SOME OF THE ABOVE DISCLAIMERS MAY NOT APPLY TO YOU.
LIMITATIONS OF LIABILITY
YOUR USE OF REPORTS IS ENTIRELY AT YOUR SOLE RISK. WE, OUR PARENTS, SUBSIDIARIES, AND OTHER AFFILIATES, AND THEIR RESPECTIVE OWNERS, DIRECTORS, OFFICERS, EMPLOYEES, LICENSORS, AGENTS, AND CONTRACTORS SHALL NOT BE LIABLE FOR ANY INDIRECT, INCIDENTAL, CONSEQUENTIAL, SPECIAL, EXEMPLARY, OR PUNITIVE DAMAGES OR LOSSES (INCLUDING WITHOUT LIMITATION LOSS OF PROFITS, GOODWILL, USE, DATA, OR OTHER INTANGIBLE LOSSES), WHICH YOU MAY INCUR IN CONNECTION WITH THE USE OF, OR INABILITY TO USE, THE REPORTS.
IN ADDITION, OUR AGGREGATE LIABILITY WILL NOT EXCEED THE GREATER OF ONE HUNDRED DOLLARS ($100) OR THE AMOUNT YOU HAVE PAID US IN THE TWELVE MONTHS PRIOR TO THE DATE ON WHICH YOUR CLAIM AROSE. THE FOREGOING LIMITATIONS OF LIABILITY ARE PART OF THE BASIS OF THE BARGAIN BETWEEN YOU AND US AND SHALL APPLY TO ALL CLAIMS OF LIABILITY (INCLUDING WITHOUT LIMITATION WARRANTY, TORT, NEGLIGENCE, CONTRACT, OR STRICT LIABILITY), EVEN IF WE HAVE BEEN TOLD OF THE POSSIBILITY OF ANY SUCH DAMAGE AND EVEN IF THE AVAILABLE REMEDIES FAIL THEIR ESSENTIAL PURPOSE.
SOME JURISDICTIONS DO NOT ALLOW THE LIMITATION OF LIABILITY FOR INCIDENTAL OR CONSEQUENTIAL DAMAGES, AND AS A CONSEQUENCE SOME OF THE ABOVE LIMITATIONS MAY NOT APPLY TO YOU. IN ANY SUCH CASE, OUR LIABILITY WILL BE LIMITED TO THE FULLEST EXTENT PERMITTED BY APPLICABLE LAW.
You shall indemnify and hold harmless, and at our request, defend us, our parents, subsidiaries, and other affiliates, as well as their respective owners, directors, officers, shareholders, employees, licensors, agents, and contractors (each, an "indemnified party") from and against any and all claims, proceedings, damages, injuries, liabilities, losses, costs, and expenses (including reasonable attorneys' fees, an allocation for in-house counsel, and other legal costs) arising out of your acts or omissions, including claims resulting from your use of the reports, your submission, posting or transmission of information or content, or any breach of your obligations set forth in the terms of service or privacy policy. You shall reimburse each indemnified party on demand for any costs, expenses, and liabilities incurred by such indemnified party to which this indemnity relates.
PLEASE READ THIS SECTION CAREFULLY—IT MAY SIGNIFICANTLY AFFECT YOUR LEGAL RIGHTS, INCLUDING YOUR RIGHT TO FILE A LAWSUIT IN COURT. YOU AND DELTA 7 GROUP ENTITIES AGREE THAT ANY AND ALL DISPUTES THAT HAVE ARISEN OR MAY ARISE BETWEEN YOU AND DELTA 7 GROUP SHALL BE RESOLVED EXCLUSIVELY THROUGH FINAL AND BINDING ARBITRATION, RATHER THAN IN COURT, EXCEPT THAT YOU MAY ASSERT CLAIMS IN SMALL CLAIMS COURT IF YOUR CLAIMS QUALIFY.
You and Delta 7 Group and/or its parent companies, subsidiaries, affiliates, and/or any and all of their respective directors, officers, employees, and contractors agree to arbitrate any and all disputes and claims between them ("dispute(s)"), except as otherwise specifically provided below.
Arbitration is more informal than a lawsuit in court. Arbitration uses a neutral arbitrator instead of a judge or jury, allows for more limited discovery than in court, and is subject to very limited review by courts. Arbitrators can award the same damages and relief that a court can award.
This agreement to arbitrate is intended to be broadly interpreted. It includes, but is not limited to: (1) Disputes related in any way to the services, billing, privacy, advertising, or our communications with you; (2) Disputes arising out of or relating to any aspect of the relationship between us, whether based in contract, tort, statute, fraud, misrepresentation or any other legal theory; (3) Disputes that arose before your agreement to these terms of services or any prior agreement; (4) Disputes that are currently the subject of purported class action litigation in which you are not a member of a certified class; and (5) disputes that may arise after the termination of your use of the services.
A. CONTACT US FIRST. If you intend to pursue or participate in any dispute in arbitration or small claims court (solely to the extent specifically provided below), you must first notify us of the dispute in writing at least thirty (30) days in advance of initiating arbitration or the small claims court action (if applicable) and attempt to informally negotiate a resolution to the dispute in good faith.
Notice to us should be sent via certified mail to: Delta 7 Group, 65 Pine Avenue, Suite 371, Long Beach, CA 90803. The notice of dispute must: (a) include your name, address, phone number, and email address(es) used to register with or use the services; (b) describe the nature and basis of the Dispute; (c) enclose and/or identify all relevant documents and/or information; and (d) set forth the specific relief sought. If the applicable Delta 7 Group Entity and you do not reach an agreement to resolve the dispute within thirty (30) days after the notice is received, you may commence with a formal arbitration proceeding or small claims court action (if applicable).
B. MANDATORY AND BINDING ARBITRATION PROCEDURES
YOU UNDERSTAND THAT BY THIS PROVISION, YOU AND THE DELTA 7 GROUP ENTITIES ARE FOREGOING THE RIGHT TO SUE IN COURT AND HAVE A JURY TRIAL. THE FEDERAL ARBITRATION ACT GOVERNS THE INTERPRETATION AND ENFORCEMENT OF THIS AGREEMENT TO ARBITRATE.
Rules. The arbitration will be governed by the Consumer Arbitration Rules of the American Arbitration Association ("AAA"), if applicable, as modified by this section. The AAA's rules and a form for initiating the proceeding are available at www.adr.org or by calling the AAA at (800) 778-7879. The arbitration will be presided over by a single arbitrator selected in accordance with the AAA rules.
Location. Unless otherwise required by the AAA rules, the arbitration shall be held in Seattle, Washington. You and Delta 7 Group may elect to have the arbitration conducted based solely on written submissions, subject to the arbitrator's discretion to require an in-person hearing. In cases where an in-person hearing is held, you or the applicable Delta 7 Group Entity may attend by telephone, unless the arbitrator requires otherwise.
Cost sharing. Payment of all filing, administration, and arbitrator fees will be governed by the AAA's rules unless otherwise stated in this agreement. The applicable Delta 7 Group Entity will pay as much of the filing, administration, and arbitrator fees as the arbitrator deems necessary to prevent the arbitration from being cost-prohibitive unless the arbitrator determines that a dispute was filed for purposes of harassment or is patently frivolous. Reasonable documented attorneys' fees of both parties will be borne by the party that ultimately loses.
Arbitrator's decision. The arbitrator will decide the substance of the Dispute in accordance with the laws of the state of Washington, regardless of the choice of law principles, and will honor all claims of privilege recognized by law. The arbitrator will have the power to award a party any relief or remedy that the party could have received in court in accordance with the law(s) that apply to the dispute. The arbitrator's award shall be final and binding and judgment on the award rendered by the arbitrator may be entered in any court of competent jurisdiction.
C. CLASS ACTION WAIVER.
ANY PROCEEDINGS WILL BE CONDUCTED ONLY ON AN INDIVIDUAL BASIS AND NOT IN A CLASS OR REPRESENTATIVE ACTION. NEITHER PARTY SHALL BE A MEMBER IN A CLASS, CONSOLIDATED, OR REPRESENTATIVE ACTION OR PROCEEDING, AND THE ARBITRATOR MAY AWARD RELIEF ONLY IN FAVOR OF THE INDIVIDUAL PARTY SEEKING RELIEF AND ONLY TO THE EXTENT NECESSARY TO PROVIDE RELIEF WARRANTED BY THAT PARTY'S INDIVIDUAL DISPUTE OR CLAIM.
UNLESS THE PARTIES AGREE OTHERWISE, THE ARBITRATOR MAY NOT CONSOLIDATE MORE THAN ONE PERSON'S DISPUTES, AND MAY NOT OTHERWISE PRESIDE OVER ANY FORM OF A REPRESENTATIVE OR CLASS PROCEEDING. THE DELTA 7 GROUP ENTITIES DO NOT CONSENT TO CLASS ARBITRATION. THE PARTIES HEREBY WAIVE ANY RIGHT TO A JURY TRIAL.
D. ARBITRATION OPT-OUT. You have the right to opt-out and not be bound by this arbitration provision by sending written notice of your decision to opt-out to: Delta 7 Group, LLC, 65 Pine Avenue, Suite 371, Long Beach, CA 90802. This notice must be sent within thirty (30) days of your first use of the Services or, if you are already a user of the services upon initial release of this arbitration provision, within thirty (30) days of our email notice to you of that initial release.
The opt-out notice must state that you do not agree to this agreement to arbitrate and must include your name, address, phone number, and email address(es) used to register with or use the services. You must sign the opt-out notice for it to be effective. Any opt-out not received within the applicable thirty (30) day period set forth above will not be valid.
If you opt-out of the agreement to arbitrate, you and the Delta 7 Group Entities agree that any Disputes will be resolved by a state or federal court located in King County, Washington, and you consent to the jurisdiction and venue of such court.
E. SMALL CLAIMS. You may choose to pursue your dispute in small claims court (rather than arbitration) where jurisdiction and venue over the applicable Delta 7 Group Entity and you are proper, and where your claim does not include a request for any type of equitable relief, and so long as the matter advances on an individual (non-class) basis.
F. INJUNCTIVE RELIEF. Notwithstanding anything to the contrary in the foregoing, either party may bring suit in court seeking a temporary or preliminary injunctive relief, which shall then be subject to review by the arbitrator should such party further seek permanent injunctive relief in arbitration.
G. TIME LIMIT TO PURSUE DISPUTE. You agree that regardless of any statute or law to the contrary, any claim or cause of action arising out of or related to use of the Services or the terms of service or privacy policy must be filed within one (1) year after such claim or cause of action arose or be forever barred.
H. CHANGES TO ARBITRATION CLAUSE. We may make changes to this arbitration provision during the term of our services to you. You may reject any material changes by sending us written objection within thirty (30) days of the change to Delta 7 Group, LLC, 65 Pine Avenue, Suite 371, Long Beach, CA 90802. By rejecting any future material change, you are agreeing to arbitrate in accordance with the unmodified language of the previous version.
Our relationship is not one of agency or partnership and neither you nor we shall be deemed to be a partner, employee, fiduciary, agent, or representative of the other by your use of the services. You may not assign or transfer your rights to any third party. The terms and conditions in these terms of service are severable. In the event that any provision is determined to be unenforceable or invalid, such provision shall still be enforced to the fullest extent permitted by applicable law, and such determination shall not affect the validity and enforceability of any other provisions.
If we fail to enforce any provision of these terms of service, it shall not constitute a waiver of such provision. We may assign our rights and obligations under these terms of service. These terms of service will inure to the benefit of our successors, assigns, and licensees. The failure of either party to insist upon or enforce the strict performance of the other party with respect to any provision of these terms of service, or to exercise any right hereunder, will not be construed as a waiver or relinquishment to any extent of such party's right to assert or rely upon any such provision or right in that or any other instance; rather, the same will be and will remain in full force and effect.
The terms of service, the privacy policy, and any additional terms incorporated by reference herein will be governed by the laws of the state of Washington and constitute the entire understanding between us regarding your access to, license, and use of the services and supersede any prior agreements, statements, or representations with respect to the same.